Tutorial: Krunner
It's the "run command" dialog of KDE, it's an old friend available since KDE 3.x, but it got a new appearance and set of features when KDE got revamped for the 4 series, it shares your plasma theme and it's completely modular, plugin based, so unlike many command dialogues it can do a lot more than merely running bash commands.
Its design is quite simple, yet good looking, as proofed by the following screenshot

Navigation can be handled entirely by the keyboard, by using the tab key, or the arrow keys, and of course, it works just as well with a mouse.
The heart-monitor-like icon gives you fast access to running process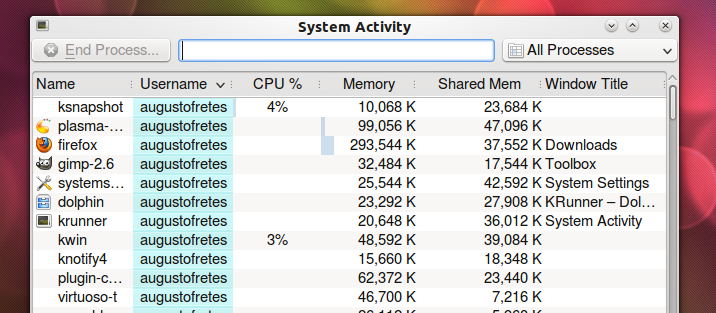 While the other one to settings, let's have a look at it, where the advantages of being modular become apparent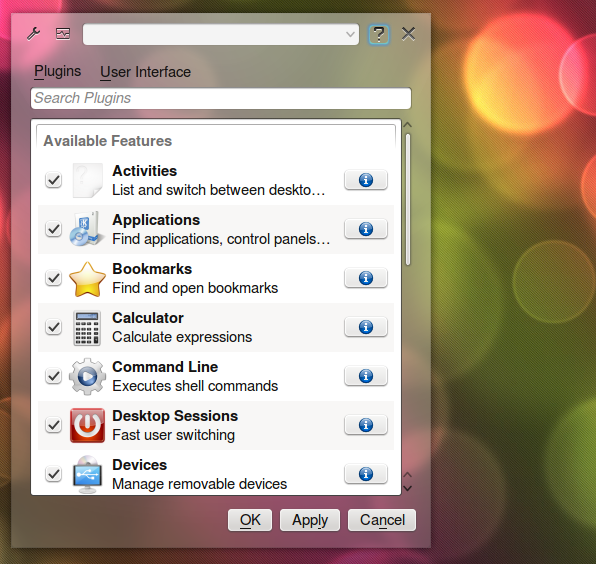 Simple and functional, isn't it? Not only is KRunner itself uncluttered, but so are its settings, and the process manager, all options are self explanatory. Let's have a look at some its plugins.
Applications. Find Apps based on what they are actually for.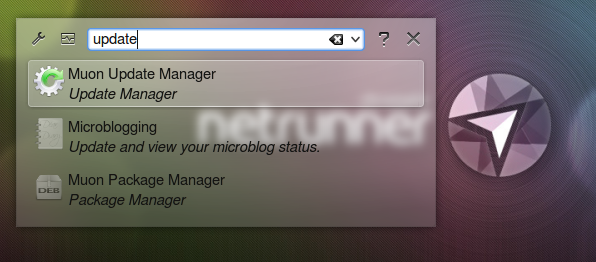 Bookmarks. Search your bookmarks, it looks at names, descriptions and web addresses.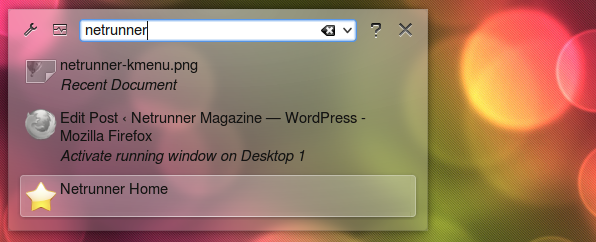 Calculator. It calculates.

File Manager's Bookmarks. Find your bookmarked folders, it works with external drives too, in the following screenshot that's actually my Windows main folder.

Recent Documents. Find the latest you've been working on.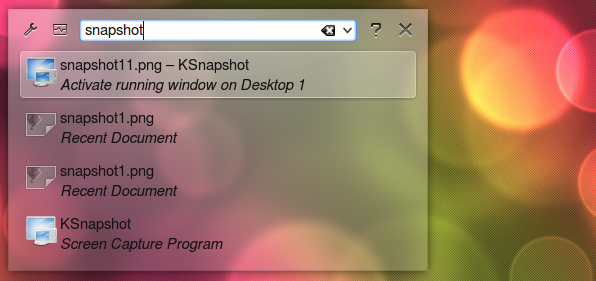 Session Management. Shutdown, reboot, log off, manage your entire session with Krunner.

And that's just a handful of what KRunner can do, it can also check your spelling,  open kate, konqueror and konsole sessions, power management (for example, "screen brightness 50%" will do precisely what you wrote, set it to 50%). KRunner is a lot more than just a "run command".
Mathematics and Philosophy student at the National Autonomous University of Mexico. Hopes to study and get a Ph.D. in Astrophysics, and therefore achieve his dream of being one in a million (a matter of career and occupation statistics). Has been using Linux distributions since he was 12 years old, and built KDE from source on a weekly basis when the transition from 3.x to 4.x was unfolding. Also deeply interested in economics studies, specially on making fun of how equilibrium theories, by virtue of arguing about long-run equilibrium, are useless. (In John Maynard Keynes' wise words: "The long run is a misleading guide to current affairs. In the long run we are all dead. Economists set themselves too easy, too useless a task if in tempestuous seasons they can only tell us that when the storm is past the ocean is flat again.").
Latest posts by Luis Augusto Fretes Cuevas (Posts)