Kdenlive 0.9 released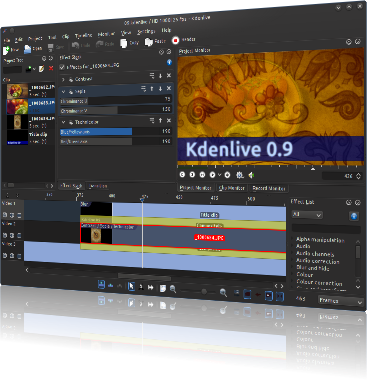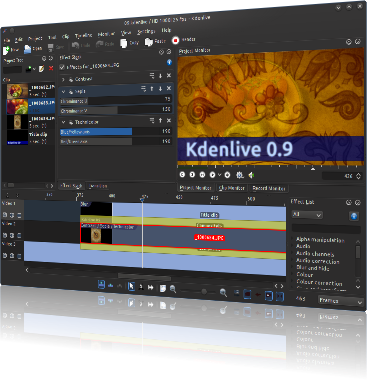 KDE's most powerful video editor just got upgraded. Kdenlive is a multitrack editor with a wide support of cameras and video codecs. New in this release is a rewritten effect stack, effects can now be adjusted on real time.
One innovative feature is how it integrates with archive.org, Free Sound and Open Clip Art . By connecting to their database you can download different clips of audio and video all with open licences, meaning it's absolutely legal to use them in your own personal productions.
If you want to try it out, or upgrade your current installation, just add ppa:sunab/kdenlive-release to your repositories.
Source: Kdenlive's official site.